Since 2013, we have been supporting cosmetic companies in safely placing their products on the Polish and European markets. A reliable cosmetic product safety assessment, prepared by CosmetoSAFE experts, gives manufacturers, importers and distributors of cosmetics from all over Europe the certainty that their product portfolio is legal, safe for users and properly labeled.

Anna gained her experience working in prestigious cosmetic companies, in both legislation and quality control departments. As a laboratory technician, she supported technologists in formulation development, which is why she understands the specificity of their job so well.
Having worked on many science projects concerning biopolymers, photodegradation and tissue engineering, she gained ample experience in research work. Anna participated in science projects on silk fibroin, carried out by the Department of Chemistry of Biomaterials and Cosmetics at the Nicolaus Copernicus University in Toruń.
Safety Assessor's Assistant
Sandra Zelent-Kraciuk, MSc
A cosmetologist with a particular interest in cosmetic chemistry.
Sandra Zelent has had experience in both research and educational work. She conducted laboratory classes in raw materials and cosmetic forms, as well as the methods for assessing the action of cosmetics.
Sandra Zelent-Kraciuk, MSc
Neither a single ingredient of a formula nor any component of technological production will ever escape her attention. By combining her knowledge in chemistry with cosmetology, Anna Galbarczyk is able to comprehensively assess the effectiveness of cosmetics, and her experience in teaching chemistry allows her to explain to our clients even the most complex of processes.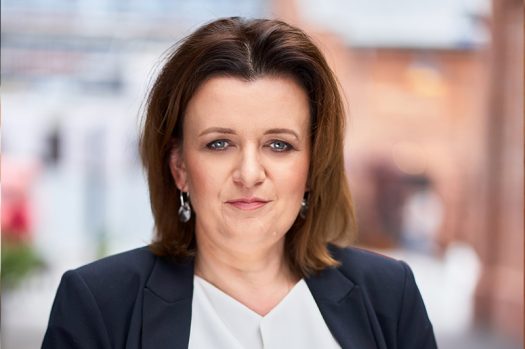 Senior Safety Assessment Specialist / Safety Assessor's Assistant
As a safety assessor, Iwona Białas combines the key competences of a chemist, toxicologist and cosmetologist. Consequently, the cosmetic safety assessment prepared by CosmetoSAFE is reliable and multi-faceted.
An engineer with a PhD degree in chemistry, a specialist in toxicology with many years of experience in the cosmetic industry. A member of the Polish Society of Toxicology and an active member of the working groups of the Polish Union of Cosmetics Industry. A university lecturer on cosmetic chemistry.
Safety Assessor / Owner – CosmetoSAFE Consulting